Dead is a four letter word. Perhaps that is why it is not uttered in polite company. There is very little general discussion about what happens when dying, after death. It seems to be some kind of secret. But we all do it. Like sex. Let's talk about it. Might make it easier.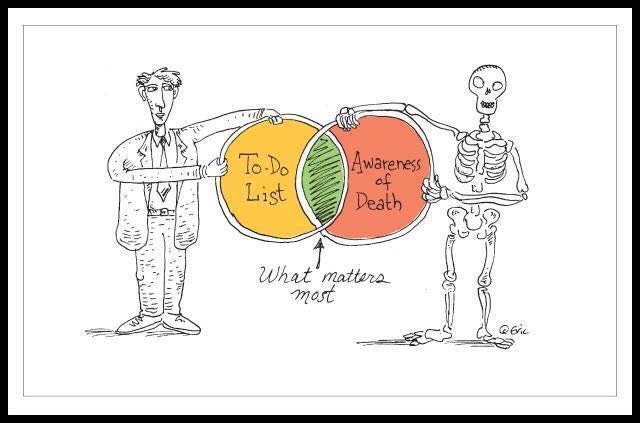 Imagine if dying & death were common subjects of discussion… if we could approach this very normal life experience (which we share with each and every sentient being on the planet) as ordinary…. as healthy… as universal… perhaps even celebratory. Discussion over dinner, at the spa, while walking in the park, or driving the kids to school…
We might even have ordinary, everyday discussions about our preferences at the time of dying …. who would be there, details of the environment – sounds, smells, sights. Not that we really have a choice. But imagine what it might be like if close friends and family actually knew what we wanted, actually understood our values and wishes… without fear. Imagine…. the possible benefits of discussion of our hopes and fears. Death matters. Discussions of death matter.