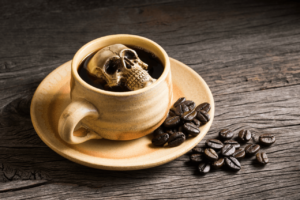 After almost eight years, Death Café in Halifax is starting a new chapter.  The Founder of the Halifax Death Café, Deborah Luscomb, has transferred hosting of the meeting to Epilog.  Under Deborah's leadership, the team at Death Matters has hosted Death Café, offering hundreds of people the opportunity to explore topics related to end of life in gatherings in Halifax.  And since the start of the pandemic, conversations continued through Zoom, with participants from around the world.  Now it's time for the next chapter and Epilog is delighted to carry the torch as volunteer hosts of the Zoom gatherings.
The time and date will stay the same – the first Thursday of each month, at noon Atlantic or 11:00 a.m. Eastern time.  And we look forward to providing the same format and safe space for curious people to talk about topics of interest related to death, dying and end of life.  You can sign up to receive the Zoom login at www.epilog.ca/death-café  
---
Epilog Transition Services offers a unique suite of services — from helping seniors with downsizing, moving or aging in place in their own homes, advance planning for final wishes and health directives, and assisting with planning and support for those seeking M.A.I.D. (Medical Assistance in Dying). to celebrations of life and helping families to arrange and implement an eco-friendly green/natural burial.