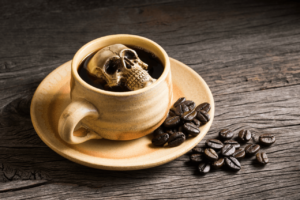 The Halifax Death Café will be held on the Zoom platform for the foreseeable future.
Join us at a Death Café the first Thursday of every month from noon until 1:30 pm….. https://zoom.us/j/385464609
Password:  grace
Death Café is a monthly community gathering where people come together to talk, ask questions, and learn all manner of fascinating things about the D word.
Expect to laugh a little, and leave with one thing you never knew before. 
There is no agenda and no charge.
To determine your own time zone go to https://www.worldtimebuddy.com/
Donate to Support Death Cafe on Zoom:
---
Facilitated by Jacquie Bell, Dawn Carson, and Deborah Luscomb, Death Awareness Educators.
Based on the Death Café model developed by Jon Underwood and Sue Barsky Reid in the United Kingdom, our objective is to "increase awareness of death with a view to helping people make the most of their (finite) lives."
It is an open, unstructured, respectful space free of discrimination where we can express our views and bring our questions safely.
It is not designed to lead anyone to conclusions about life, death, or life after death, and it is not a place to market information, products or services.
Those needing bereavement support or grief counselling will be helped to find appropriate support and resources.
It is always held on a not-for-profit basis and includes food or drink, whether brought or bought.
People are free to come and go, to talk or not talk as they feel in that moment. Be curious! Enjoy!