For the foreseeable future Final Curtain Films will not be convening.  However, there are many delightful and relevant films on line.
Enjoy, stay safe and take care of each other (from a distance).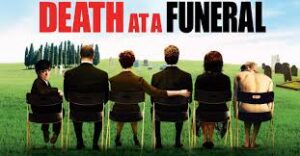 Please enjoy on Netflix
Chaos ensues when a man tries to expose a dark secret regarding a
recently deceased patriarch of a dysfunctional British family.
Stay tuned for our next offerings….