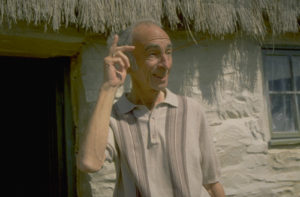 Please join us for the award winning
Waking Ned Devine
The lucky winner of the national lottery is Ned Devine, so taken by his good fortune that he now can't be waked, because he died from the shock of it! News of the win spreads quickly in the scenic little Irish village of Tully More, but not the secret news of Ned's demise. With lottery officials closing in to confirm the prize claimed by the deceased Devine, Ned's closest friends scheme to keep the prize money close to home, in memory of Ned of course! But as the plot twists humorously, they learn it is hard is to keep such a secret in a small town.
When:  Monday, June 4th, 2018 at 7 pm
Where:  Women's Council House, 989 Young Avenue, corner of Inglis, in Halifax
Please join us for the film, $5 suggested donation, followed by a brief discussion.
On the first Monday evening of each month, we will meet, enjoy a film and brief discussion.  Same time, same place. Please enter on the ramp on the south side of the building.  And feel free to bring your own popped corn.
Mark your calendars now.