Final Curtain Films returns.
On ZOOM.
Join us online at 7 pm Atlantic on the third Thursday every other month
beginning September 17, 2020.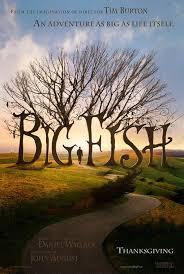 Big Fish
A frustrated son tries to determine fact from fiction in his dying father's life.
Join us at https://us02web.zoom.us/j/88545133752
Stay tuned for our next offerings….
November 19, 2020:  TBA
January 21, 2021:  What Dreams May Come
March 18, 2021:  Griefwalker
May 20, 2021:  The Bucket List
---
Donate to Support Final Curtain Films on Zoom:
---